Our family has one child who is a reluctant writer and another child who is a very enthusiastic writer. Teaching writing to them has been two completely different experiences! Here are some of our favorite tools, programs, ideas, and resources that have provided a good foundation for both of them:
Ages 3-6
Our occupational therapist taught us that using large muscle groups is really important before you move to the smaller muscle groups. The stronger your child's core (the muscles in the torso), the more control your child will have when they begin to write.
These wooden letter pieces worked well for teaching our child how to form the capital letters. If you're resourceful, you can make your own set out of cardboard. Just make some lines and some big and little curves. Much cheaper! (Or this is another lower-cost option that we used… and it doubles as a magnadoodle they can use later.)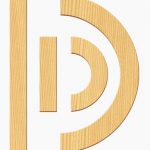 Once your child understands the shapes involved in making the capital letters, you can have them draw the letters in the air, using whole arm motions.
Then you can move on to drawing the letters in dirt, salt, pudding—whatever messy medium your mamma-heart can handle.
Coloring with large crayons (or cute rock-shaped ones) is also helpful, though at this point, don't require them to write letters with these crayons.
Ages 4-6
The only thing I'd add to the recommendations from above is the "wet, dry, try" method from Handwriting Without Tears. For this, you need:
There is also an app for this, but I think there is a lot of value in using physical items. Using the tiny chalk bits helps with pencil grip later on.
There's also a Handwriting Without Tears Buy/Sell Facebook group that sells used items. Check them out if you are interested in these materials.
You could also add the Handwriting Without Tears Kick Start Kindergarten book if your child enjoys writing and wants to learn how to do it properly.
Ages 6+
We officially start school after our children turn six, so we started with the Handwriting Without Tears kindergarten book.
We made it through the whole book and the 1st grade book before our experience started to include tears.
With the reluctant reader, I changed gears and we spent some time writing words on a big white board. We also incorporated some brain training exercises (see Brain Gym) that are supposed to help with dysgraphia and dyslexia (see the video below). For a while we picked one word each day and set a timer for two minutes. My child did his best work for those two minutes and then we circled the letter/word we thought looked the best. We used raised handwriting paper and that seemed to help:
Ages 8+
Handwriting was still a struggle for our reluctant writer as he went into 3rd grade. We switched our focus from daily handwriting practice to daily typing practice. However, I made sure to incorporate writing assignments into our other subjects during the day. Writing with a purpose and not just for practice helped him have a better attitude about it.