Our family didn't start out using a lot of technology in our homeschool, but since the state program we go through to get educational funding required a technology class, we have some tried and true suggestions for you.
Building Sets | Coding | Computer Games | Typing Programs (coming soon)
Building Sets/Games
Henry is a builder. We predict that he will have some kind of building/engineering/designing job as an adult. So these recommendations are for toys that he really likes. At the bottom of the section there's a list of the ones that he thinks are only okay but that the rest of us think are totally adequate.
(Age 5+)
Roller Coaster Challenge — This game is fun. Mom and Dad had a great time playing with this on Christmas Day without the kids. Henry plays the game as designed (sometimes), but mostly he just likes building roller coasters of his own design. Five stars.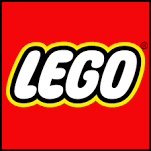 LEGO — Henry wanted to make sure LEGO made it on the list.
(Age 7+)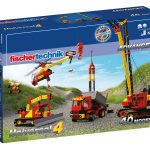 fischertechnik Universal 4 — This is German engineering at its finest. You can build dozens of vehicles and machinery out of this set (though only one at a time). Henry requires parental involvement to help him find the pieces. He could do it on his own, he's just lazy.
*We own and use wooden blocks, wooden train tracks, a marble run, and magnetic tiles. They get used. Especially the trains.
Coding
We got in on a group buy for Turing Tumble at the beginning of Henry's first grade year. It's a game that teaches kids how computers work (without the use of a screen). He really likes it. He doesn't like using the book and listening to the story to find out what the challenges are, so if Mom or Dad will tell him what the challenge is and set it up for him, he's set. Mom doesn't like how the little blue and red balls end up rolling all over the hardwood floor. She recommends playing it on the carpet.
Old Computer Games
Did you know that you can find most old educational games on archive.org? They are free to play (and download). Once their parent companies went out of business, no one kept up on the copyrights and now they are available to everyone! (See all our favorite old games.)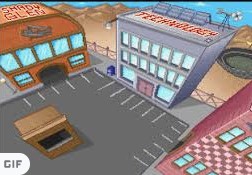 Gizmos and Gadgets — This is such a great game. You solve science and engineering puzzles. Then you collect boxes with the parts necessary to build a plane, or an electric car, or a helicopter. You assemble the vehicle (and learn about which kinds of parts work best) and try to win a race against the bad guy. Jessi played this game A LOT as a kid. Everything she knows about electric wiring came from this game. Henry now plays it and, despite his inability to read, has a great time. (Pro tip: If you want to play these games online using the archive.org DOS emulator, then don't close your browser tab when you're finished for the day or your progress will be lost.)